Blaž Brodnjak: Broader horizons with new know-how and fresh perception are opening up to us
Delo, Sobotna priloga, 29 December 2018
»We are more than just a bank, we are the largest financial group and the most profitable company in Slovenia and a system player in five countries,« stated President of the Management Board of NLB Blaž Brodnjak for the Delo's Saturday Supplement.
In a central interview of the most distinguished Slovenian newspaper, he explained what, in addition to new owners, brings the recent privatization of the bank. 
»NLB is the largest financial institution in the country and is systemically important in the region. It is crucial that we do business in a way that decisions are adopted locally. So, the head and the heart of the bank, as I have said several times, stays in Ljubljana. As a regional specialist, we can remain independent because we know the local environment better, we have personal relations with clients, decision makers and representatives of the authorities in these countries, we understand languages, culture and mentality,« said the President of the Management Board of NLB.
Brodnjak emphasized that some of the world's most respected global financial investors are among NLB's new owners.
»They have trusted us and this is about the best we could have hoped for. We are nevertheless aware of their expectations and we believe we can justify them,« he added. 
President of the Management Board of NLB confirmed that November 14 – the day when NLB's shares were admitted to the Ljubljana and London stock exchange – was a moment we have all been expecting for years.
We have now embarked on a path that will finally enable us to work without the burden of severely limiting commitments, he said. Moody's has once again gave us investment grade rating, which is, according to Brodnjak, our key interest: for the NLB Group to remain an integral financial group and it can compete as an equal provider of financial services in the entire region.
»We are a publicly listed company which brings a new dimension and investment opportunity for new investors. This opens broader horizons for us with new know-how and fresh perception of the strategy. We are looking forward to this, we know it will be difficult, but when we face professional requirements, we are never afraid of them,« 

Brodnjak said.
»The Bank is still in excellent condition, we operate in accordance with the plans. The NLB Group has been Slovenia
'
s most profitable business group for three consecutive years. I must express my gratitude and thanks to the entire team of my colleagues. We could not have done it without their sacrifices and dedication,« 

said the President of the Management Board of NLB.
You can read the entire interview (in Slovene) on the Delo website.
  __________________________________________
Source: Delo – Sobotna priloga                                                                                                                                                                  Title: I expected that Slovenians would show more interest in the purchase of NLB shares  
Release date: 24 December, 2018
Author: Miha Jenko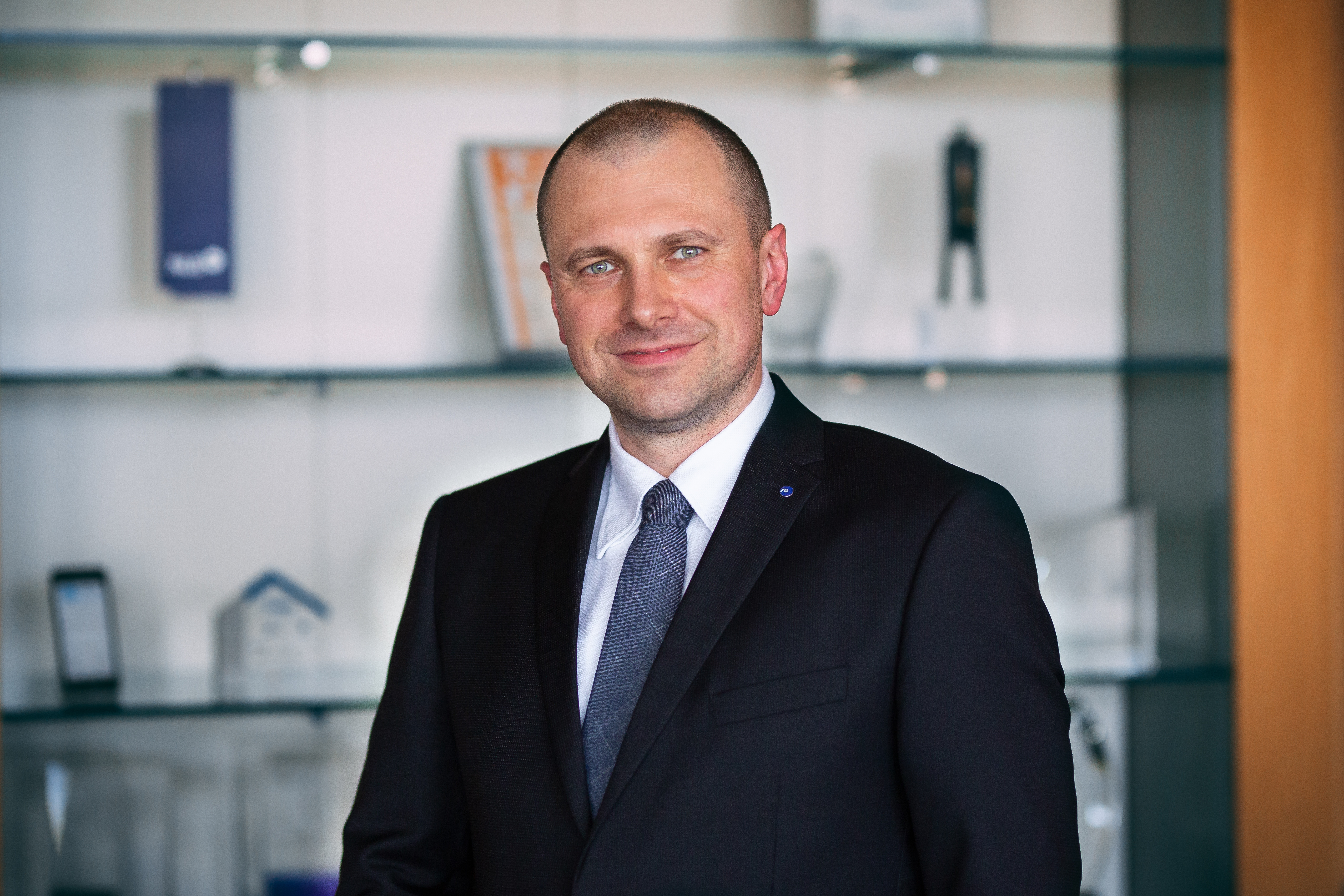 Blaž Brodnjak, President and CEO / CMO