Responsibility towards our clients, employees and wider society is understood as a mission.
With the business we strive to minimise burdens on the environment.
NLB Group understands its responsibility to society and the environment to not only be a foundation for sustainable development, but also a foundation for its long-term business success. We have underlined our commitment to social responsibility by signing up to the Social and Environmental Responsibility Policy in 2010.
We have reduced our impact on the environment and strengthened our presence in all key markets. Located in Slovenia, Bosnia and Herzegovina, Montenegro, Kosovo, Macedonia and Serbia, NLB Group consists of 6 banks and 42 companies.

We see the responsibility we bear towards our customers, employees and society as a mission. Our key stakeholders are partners in our business, co-existence and value creation. Through fruitful cooperation we recognise the need to define common goals. The path forward is defined by a resolute will and hard work.

When it comes to sustainable growth, we like to think outside the box and create "new dimensions" outside traditional banking models. We are creating an environment that is friendly to young people and small businesses. We support the employment of young people and endeavour to ensure that our employees are happy. We work alongside the organisers of cultural events and sporting organisations with a focus on helping young people get involved in sport. And last, but not least, we constantly strive to minimise the burden on the natural environment when running our business.

The trend which dictates everything we do is the rapid development of technology, i.e. digitisation. Therefore, the Corporate Social Responsibility Annual Report for 2015 is presented exclusively in digital form, easing the environmental burden, and the costs of printing will be diverted to social development projects. Years of environmental initiatives such as waste separation and energy conservation have become part and parcel of our daily routine. Nevertheless, we will continue to strive with our colleagues and the wider environment to preserve the natural environment for our children.

We take enormous pride and encouragement from the strategically planned initiatives and long-term projects that we create with you.
Blaž Brodnjak
Deputy President of the Management Board of the NLB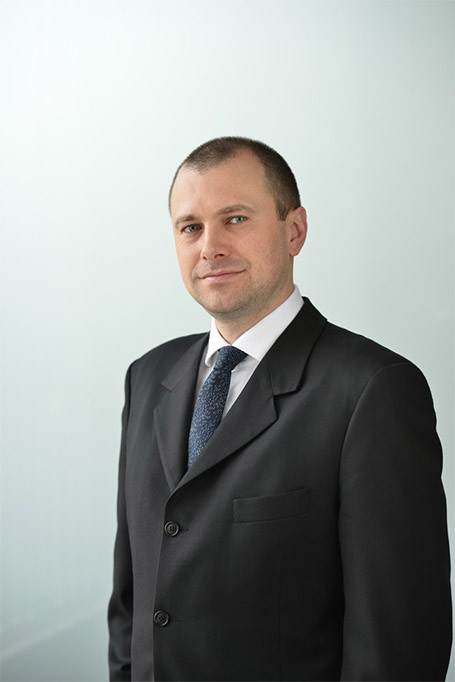 Blaž Brodnjak
Deputy President of the Management Board
Social responsibility
NLB d.d. is among the ten most successful Slovenian companies that systematically invest in employee training. In the opinion of the Institute for Development of Social Responsibility, which confers the Horus Award, the NLB ranks among the most socially responsible companies in Slovenia.
Skrita vsebina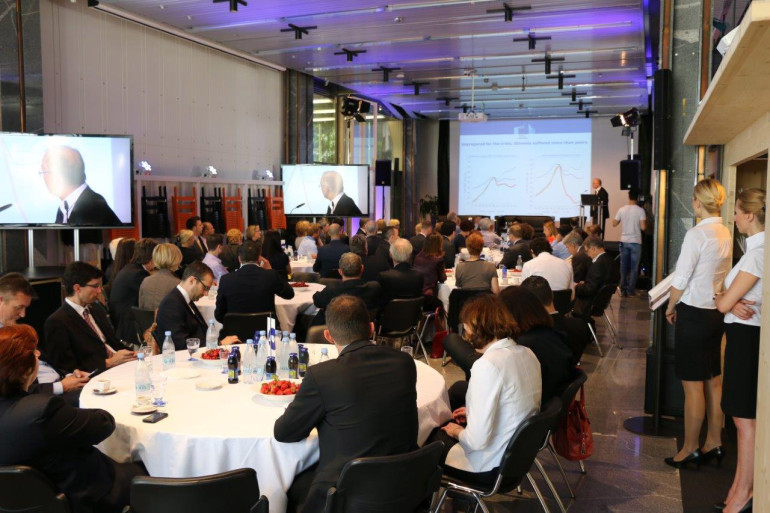 By creating a healthy business climate, we provide structure for new businesses that will one day become a major pillar of economic growth.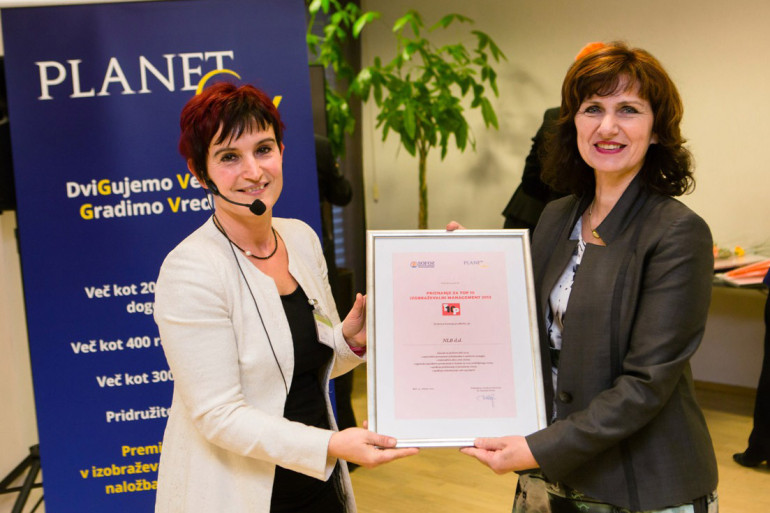 By understanding the needs of our employees we strengthen their professionalism and satisfaction. We promote a healthy lifestyle and striking an appropriate balance between professional and family obligations.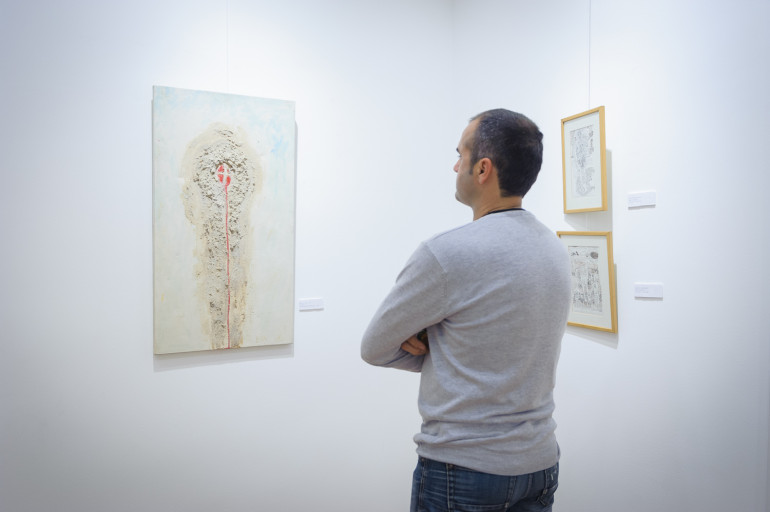 As the owner of the largest private collection of works of art in Slovenia, we promote and expand the awareness of the importance of art and culture.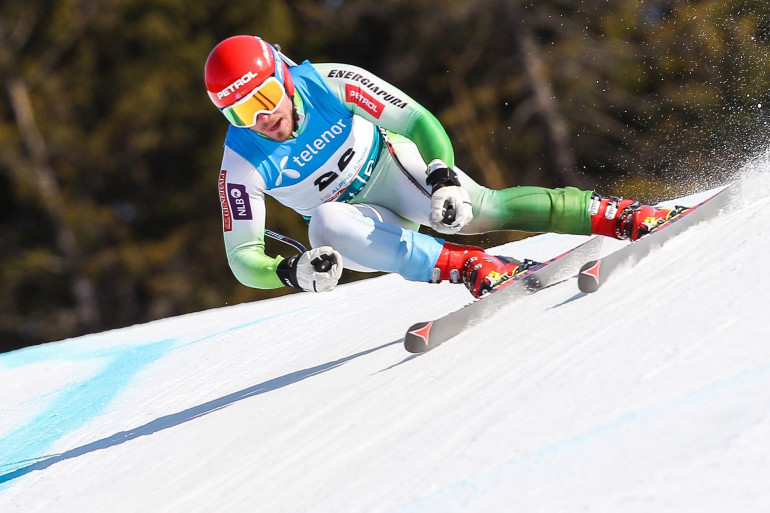 We support sports and other educational content which help raise youth awareness of values and fairness. We help them develop into mature and responsible adults.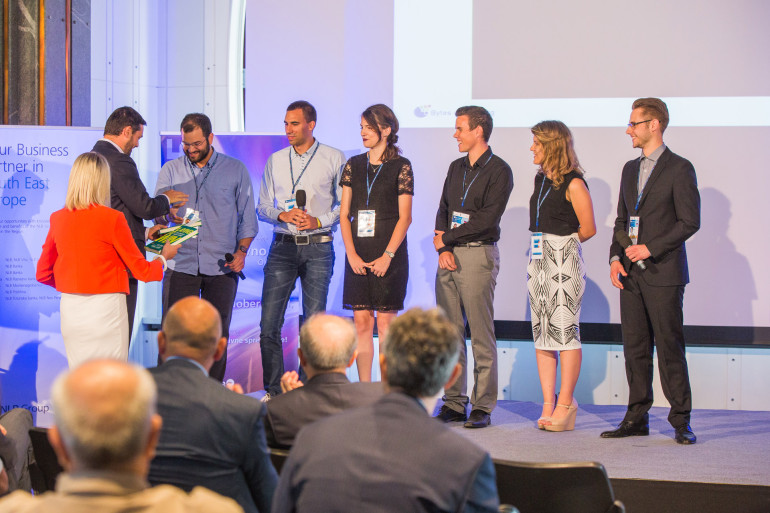 We facilitate the training of educated young people who lack work or business experience in order to help them find employment sooner.