Ranking & Awards
International Rankings

Among Top 1000 banks in the world:
572th place according to Tier 1 capital
695th place according to total assets
657th place according to profits on capital
449st place according to ROA
(The Banker, July 2017)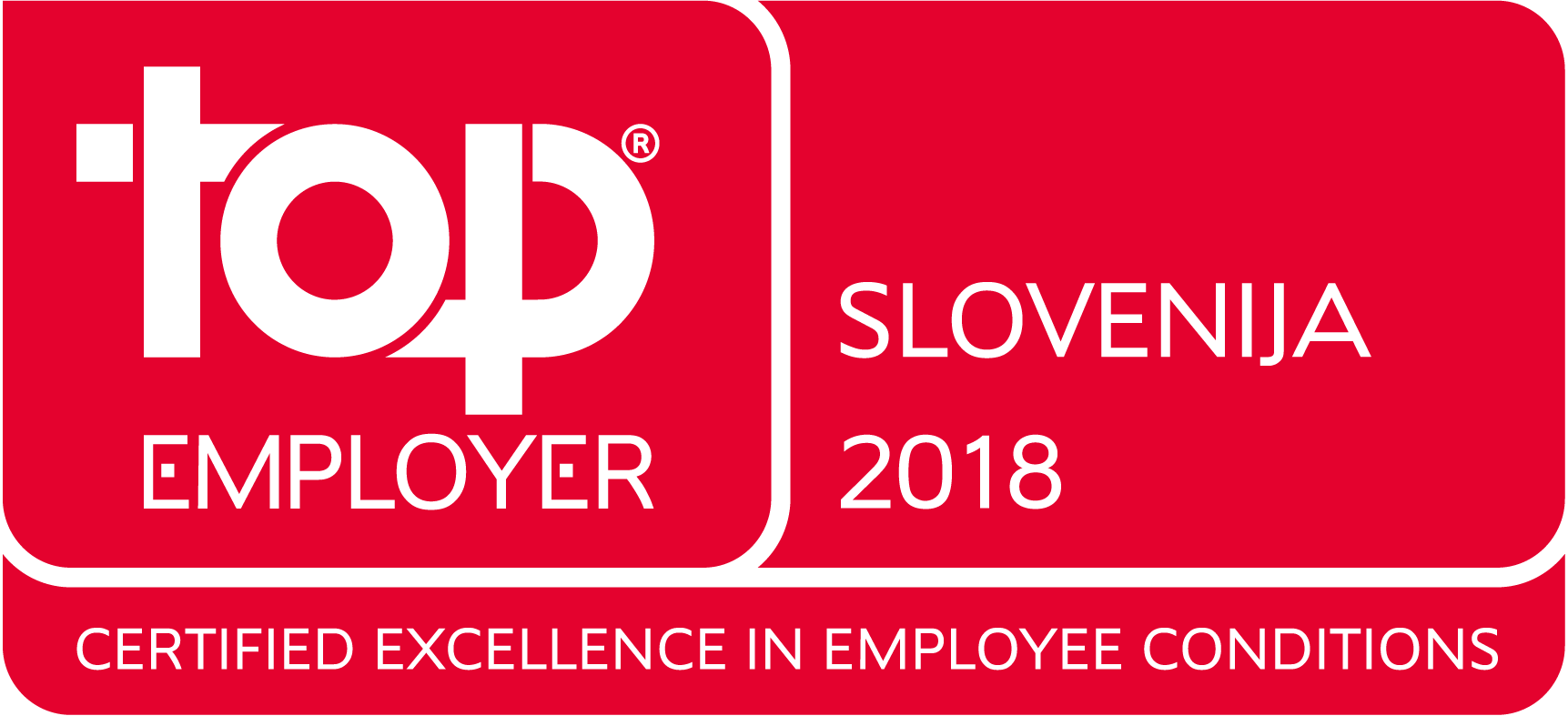 In February 2018, the NLB was awarded the Top Employer certificate for the third year in a row. The Top Employer certificate is awarded only to the best employers in the world. The companies that obtain this certificate must create a stimulating and development-oriented working environment, constantly enhance their HR practices and follow the global trends in various HR management fields. On order to receive this certificate the companies are certified by the independent institution Top Employers Institute.

For the twelfth year in a row, the readers of the Reader's Digest magazine chose the NLB as the most trustworthy company in the category of banking in 2018.

NLB has received the Global Finance Award as best domestic bank from 1998 - 2013. Moreover, NLB was selected as best emerging market bank in 2006, 2007 and 2008 as well as best FX bank in Slovenia in 2004, 2005, 2006, 2007, 2008, 2009, 2010 and 2011.
Best bank in Slovenia 2018 - Euromoney Award for Excellence. Receiving the award from 1998 consecutive. In 2012 Euromoney magazine awarded NLB for the best bank in Slovenia in five categories in the private banking segment.

Within The Banker Awards NLB was selected as Slovenia's award winner in 2000, 2001, 2002, 2003, 2004, 2005, 2006 and 2007