We are responsible mentors to our employees
We will take care of your professional and personal development with training. We have the largest employee training centre, which for more than 40 years has been providing additional training to our employees at home and abroad.
We promote local and international career development
We enable you to gain valuable experience and knowledge. As our employee, you have the possibility of changing your field of work and we also offer you the opportunity to work in one of our companies abroad.
We reward our employees' achievements
We have a standard performance evaluation and remuneration system and if you exceed the set goals, you are also rewarded financially for your achievements.
You can use a number of benefits for employees
We are a family friendly company, within which the bank's sports association also operates, and we also attach great importance to health. We organise workshops as part of the Healthy Bank where every employee may find the contents that suit them.
We believe that young people are the future of the world
We pay special attention to young novices. 
You will be working in a socially responsible company
Our responsibility has been proven by the number of implemented projects and we are also among the best employers, which is why we were awarded the prestigious international TOP EMPLOYER certificate.
We are Top Employer.
Our excellent work with employees is confirmed by the international certificate TOP EMPLOYER, awarded to the Bank in 2021 for the sixth year in a row. This certificate confirms the excellence of HR practices and work possibilities for the employees according to the global international standards.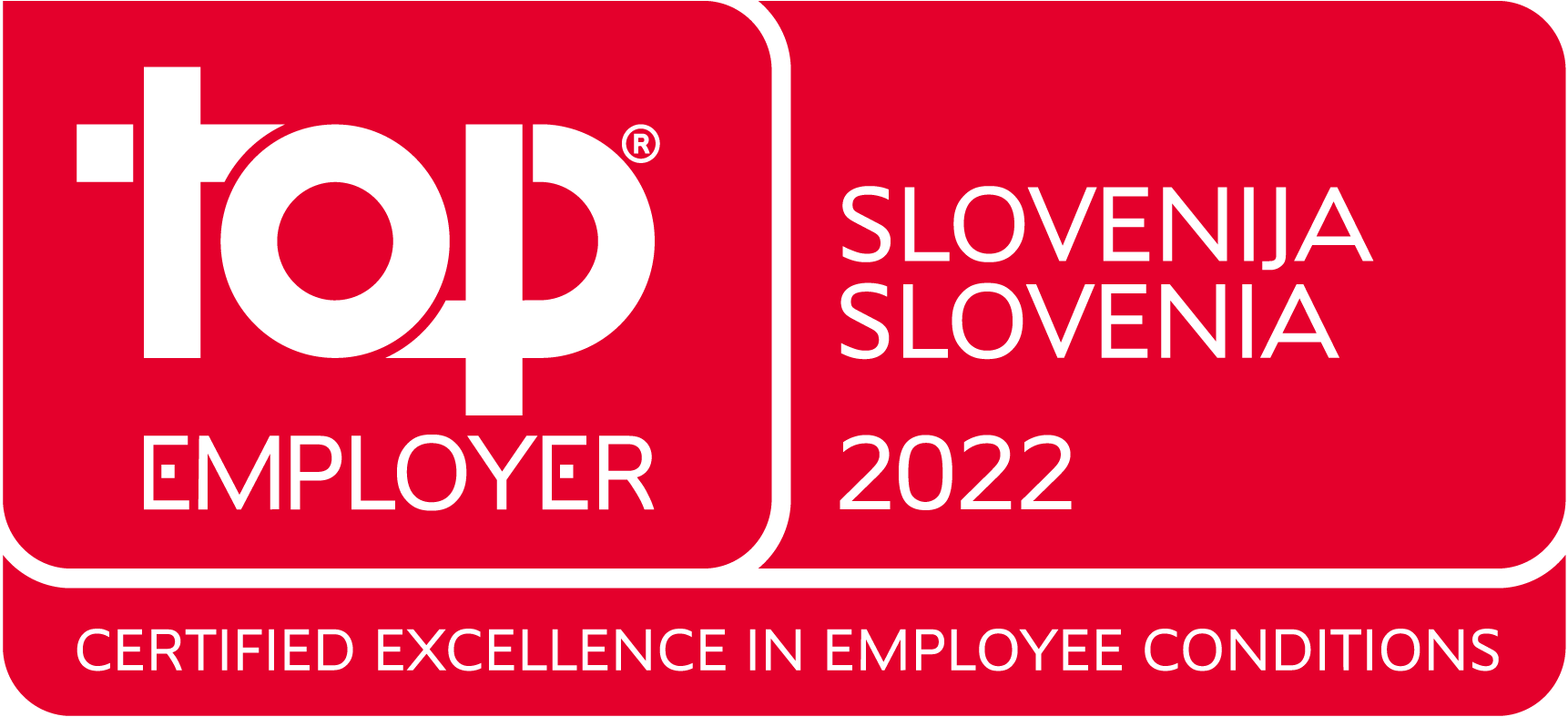 For the seventh year in a row.
Description of the employment procedure:

Publish a vacancy by various channels
Apply
on the NLB website (the preferred option is that the candidate creates his/her profile)

enclose CV and Motivational Letter
NLB to screen and select candidates (can vary depending on job profile)
review qualifications against job requirements

invite to job interview
Interviews and Performance Assessment
job interviews (several rounds possible)

psychological testing and practical assignments

select the best candidate – inform about the selection
Pre-boarding
share insights into NLB life to make the new environment easier to understand
Medical exam and submit evidence on meeting the conditions required to do the job
Onboarding
start structured onboarding
Human Resources
Trg republike 2
SI - 1520 Ljubljana
The Family-friendly Company Certificate