Management of the Bank
Management Board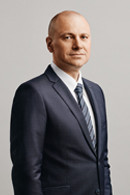 President of the Management Board
MBA, IEDC Bled School of Management
Until end-November 2012 he was Head of Group Corporate and Public Finance Division in the Hypo Alpe-Adria Group in Klagenfurt for two years. Before that he was a proxy of the Management Board of Zavarovalnica Triglav for more than a year and before that he acted as a Management Board member at BAWAG banka d.d. for four years. From March 2003 to January 2005 he was Head of Corporate Sales Division at RAIFFEISEN BANKA d.d. and between October 2001 and February 2003 he was in charge of Corporate Sales Division at the then Bank Austria Creditanstalt d.d. (now Unicredit bank d.d.). This is where he started his banking career in the year 2000, whereas his business career started in 1998 in the company Publikum. In 2009 he finished his MBA studies with honours at IEDC Bled School of Management and in 1998 he graduated at the University of Ljubljana, Faculty of Economics. Apart from his regular work he also acted as a Supervisory Board member at eleven banking, three insurance and one manufacturing companies.
On 1 December 2012 he became a member of the Management Board of NLB responsible for Corporate Banking. Since 6 July 2016 he is the President of the Management Board.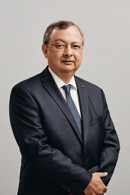 Member of the Management Board
Andreas Burkhardt (born 1971 in Augsburg) is of German nationality and has been working in the banking sector for more than 15 years mostly in Central Europe. Prior to joining NLB Group he was till January 2013, the head of risk management for Volksbank Hungary and had a special focus on upgrading and streamlining the Restructuring and Workout activities of the bank. Before that he worked year and a half with Volksbank Romania as a member of the Management Board responsible for the area of finance as well as for the Restructuring and Workout activities. From 2003 till 2009, he was served as a member of the Management Board of Volksbank BH, Sarajevo in charge of the financial sector and the scope of the Bank's risk (Chief Financial Officer and Chief Risk Officer).
He graduated from the University of Augsburg in Germany, where he completed his specialization in the field of accounting and management, and completed MBA studies at the University of Dayton in the United States.
On 18 September 2013 he became a Member of the Management Board of NLB responsible for risk management (Chief Risk Officer), and on 9 February he took over a part of the organisational units within the corporate headquarters.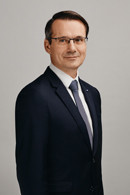 Member of the Management Board
Archibald Kremser had been working for more than eighteen years within and for the financial services industry sector in Germany, Switzerland, Austria, Central and South-Eastern Europe focusing on finance, investment management and strategy in various managerial roles of different international banking and consulting groups. He started his career in consulting (Ernst & Young/Cap Gemini/Bain & Company; 1997-2005) where he led strategic transformation projects in IT/Operations and performance improvement for various international financial institutions in the D/A/CH region and CEE. From 2005 to 2013 he assumed different managerial functions within Dexia / Kommunalkredit Group (Austria) in charge of finance, corporate development, restructuring and strategy. In 2013 he was appointed CFO of NLB Group, overseeing the finance, financial markets, investment banking and group real estate functions as well as being Chairman of the Board in NLBs banking subsidiaries in Serbia (since 2014), Kosovo (2016-2018) and Montenegro (since 2017).  
Archibald Kremser has a formal education as graduate engineer (MSc, Vienna University of Technology) and an MBA obtained from INSEAD (France).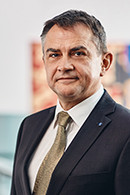 Member of the Management      Board
He holds the Master's Degree in electrical engineering from the Technical University of Budapest. He came to the NLB from Erste Bank, the second largest universal bank in Hungary, where he was the COO for the last six years. He has more than 20 years of experience in banking, process reengineering, optimisation and simplification of core banking products. He has also worked on IT system centralisation, integration and harmonisation as well as implementation of contemporary IT platforms customised to meet business needs and challenges. Among other, he gained his experience in HSBC CEE. From 1994 to 2007 he held various positions in the international financial group Citibank. He started his career in Citibank Budapest as Card Operations Manager. After that he pursued his career in their Asia-Pacific Regional Office in Singapore, followed by the position of Operations and Technology Director in the Citibank Handlowy, Poland, and Citibank, Budapest.   
He became a member of NLB Management Board on 25 October 2016 as Chief Operating Officer responsible for IT, operations, general services and procurement functions.