Thank you for taking part in our NLB Investor Day. We are honored and proud you have joined the discussion and event, as well as participated in presenting our home region, South-Eastern Europe, for what it truly is: a region of opportunities.
To make the memories last, please find videos of the panels, photo gallery and other materials you can explore and keep here.
We hope you enjoyed the day in our company, and we hope we will meet again soon – in a region, full of opportunities.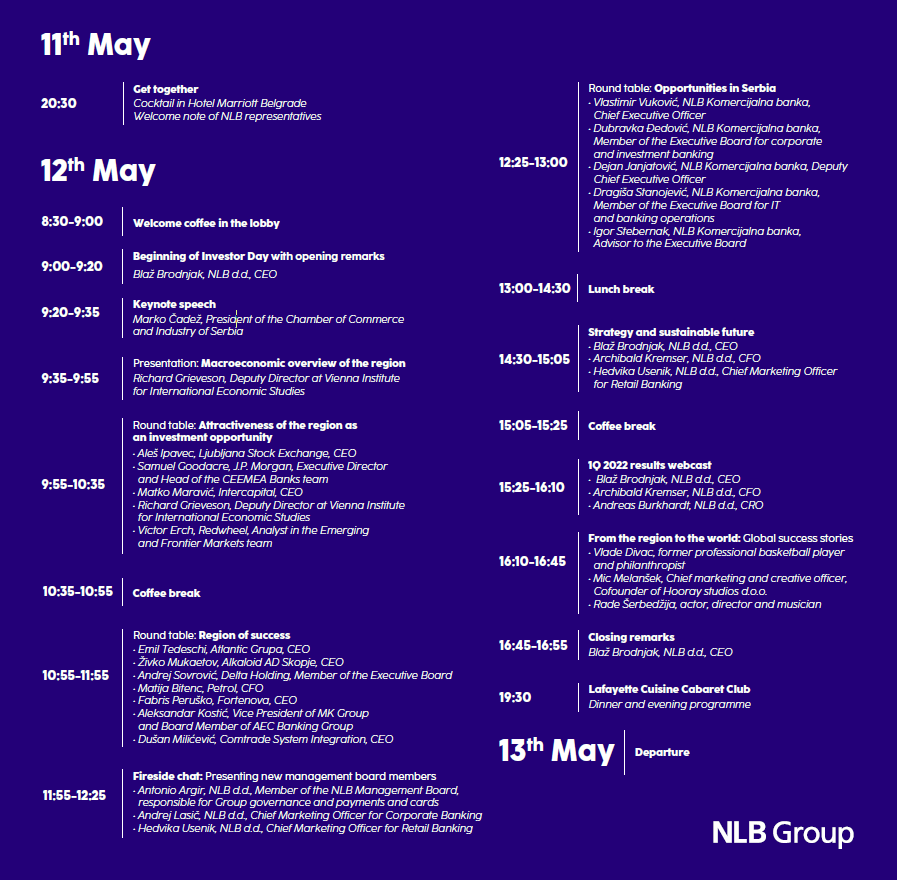 A region of opportunities
This is our home. We want to take care of it to the fullest we can and thus improve the quality of life in this region. Because where others see just a spot on the map, we see a region of opportunities.
Skrita vsebina
Registration for Investor Day
Thank you for your shown interest.
We will contact you as soon as possible.